Up-Skilling Agricultural Engineering in Europe
The Erasmus+ funded project Up-Skilling Agricultural Engineering in Europe – USAGE aims to enable smart, sustainable and inclusive growth through up-skilling, innovative pedagogic approaches and access to experience.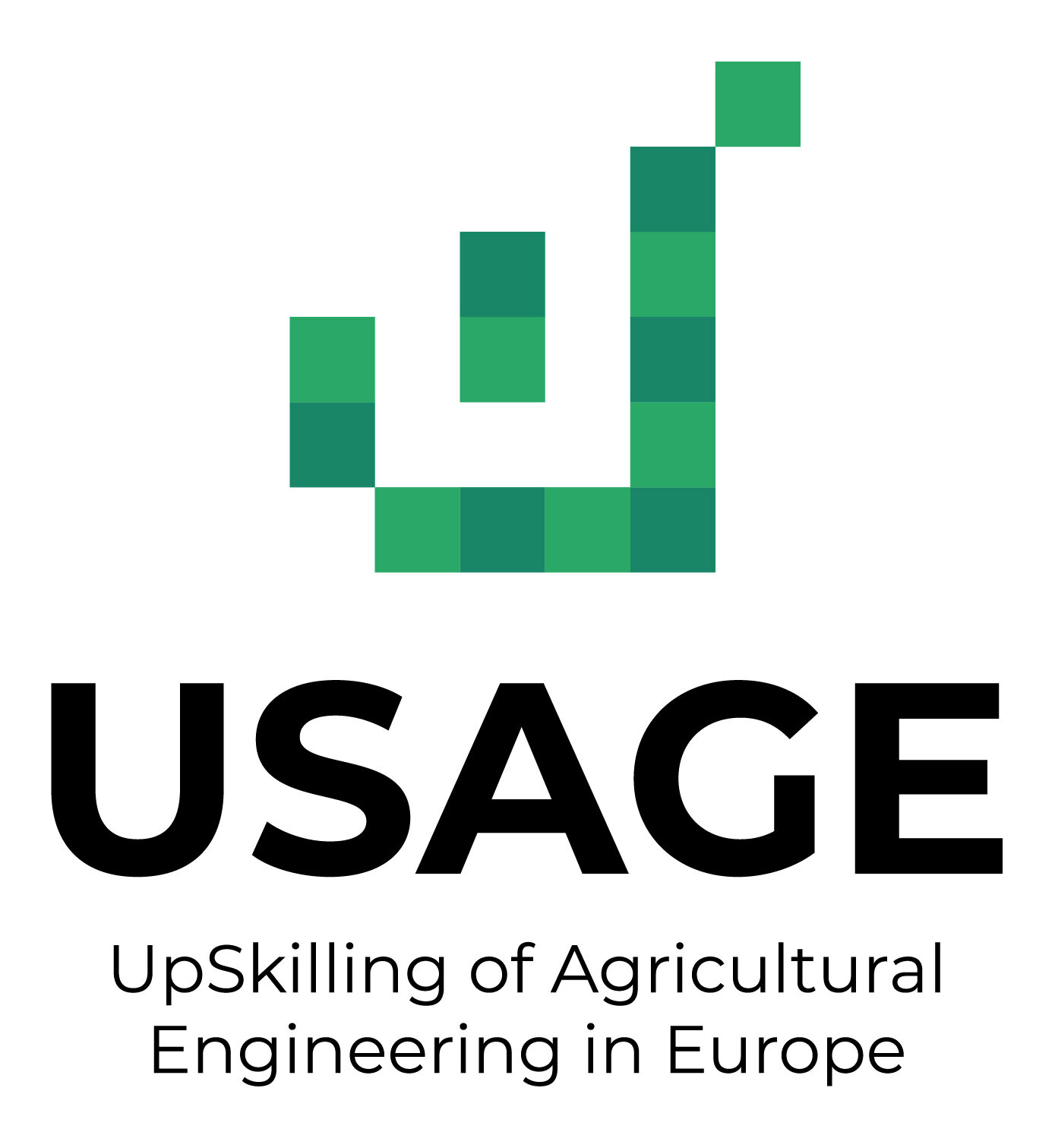 To realize these objectives, different modules regarding digital transformation are developed together with a curriculum of a modularized lifelong learning Master by outstanding experts from universities and industries throughout Europe. This will ensure a broad offer of high-level education as well as strong cooperation between universities and companies. Ideas and needs from the sector are brought to academia, both regarding new inventions and the need of educated professionals. A key element of USAGE is to encourage learning mobility between countries and disciplines – inspiring more engineers to choose a career within smart farming, and more agronomists to further specialize in technological subjects.
Participating universities are SLU, BOKU (University of Natural Resources and Life Sciences, Vienna), TUM (Technical University of Munich) and UniBozen (Free University of Bozen-Bolzano).
---
Industry day at UNIBZ in Bozen-Bolzano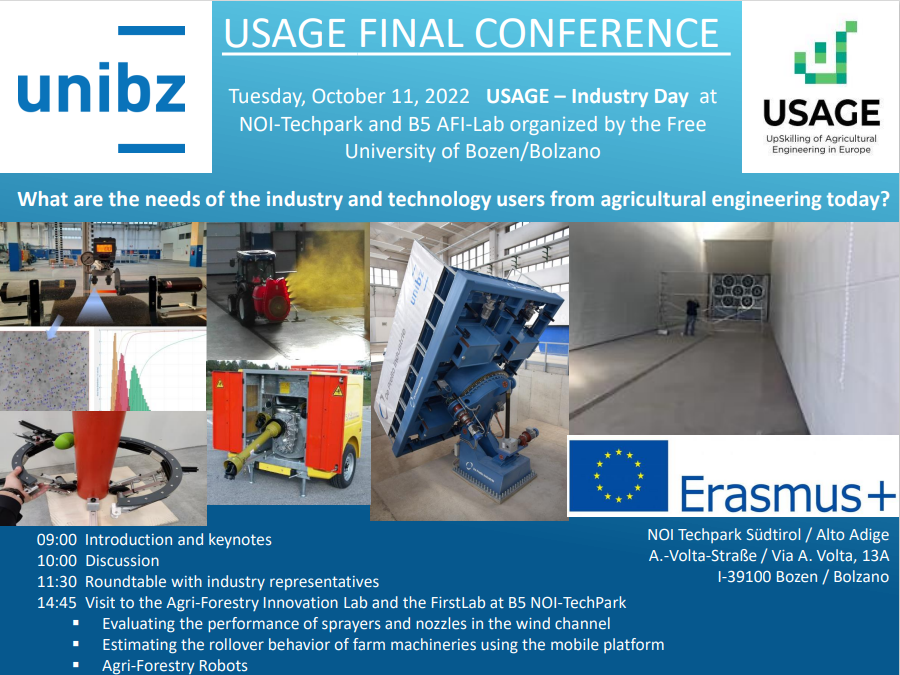 ---